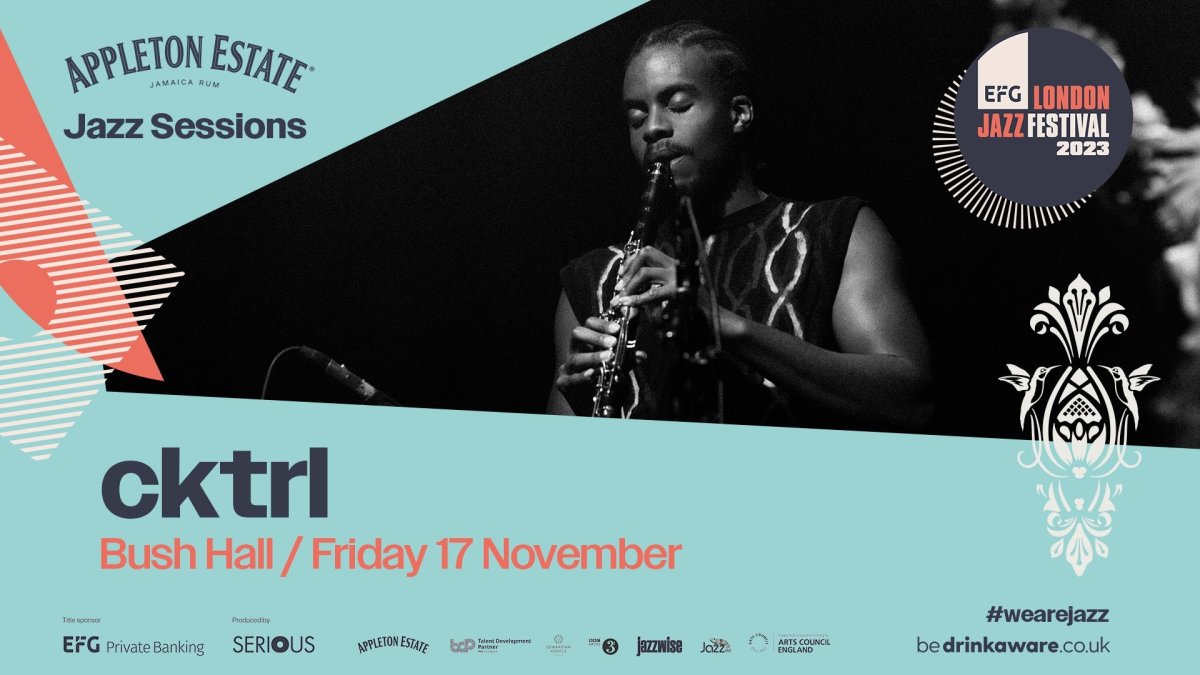 cktrl
Fri 17 November 2023
Stage time / 8:00pm
Doors / 7:30pm
Beyond Margins
Appleton Estate Jazz Sessions
Location
Bush Hall,
310 Uxbridge Road
W12 7LJ
Appleton Estate Jamaica Rum have enlisted four energetic artists, pairing them with an expert bar team, to create the Appleton Estate Jazz Sessions, a series that will get you on your feet!

The Appleton Estate Jazz Sessions is made up of four specially-selected shows to celebrate the ongoing influence of Jamaica on the British and international jazz scene. Each artist will have their own unique and fresh take on the genre, and their own stories on how Jamaica has influenced their sound. Audiences will have the chance to sip on the brand's signature Mai Tai cocktail whilst enjoying sounds inspired by Jamaica at this series of intimate gigs across the capital.
Distilling waves of influence and experience down to a fine essence, cktrl brings an all the more potent and pure vision into focus – one that continues his passionate celebration of Black artistry, and builds on his raw musicianship and emotional verve. 
Yield, his latest EP, is testament to the multiplicity of a singular, compelling artist with an ever-evolving view of the genres he defies, the classical music landscape he interrogates, and the closely held emotional themes he phoenixes from.
Having garnered considerable acclaim for EPs Robyn (2020) and Zero (2021), cktrl again announces himself as an incomparable musician, composer, producer, and curator. It is all with an innate ability to translate his perspective into emotive music. "Robyn felt like my truth," cktrl says, "Zero brought together some of the songs I'd been sitting on for a long time, that I felt needed to be put out into the world to build back my identity as a musician and producer."
From his expansive and varied catalogue, Miller feels truly free in the directions he can take a future debut album. "It can be anything I want it to be," he says. "I could beef up the R&B, focus on jazz, come back to the club or the energy of my Boiler Room or NTS show, go live. I don't have to be safe. I love the freedom."

Opening the evening is DJ AAA.