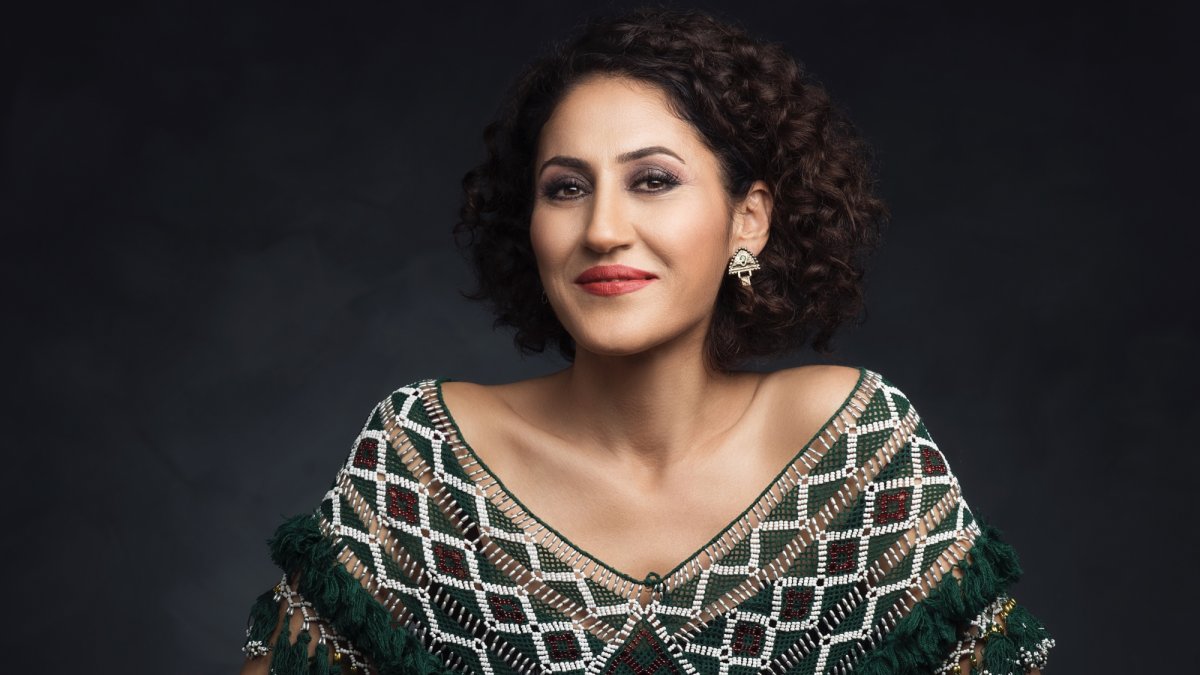 Aynur
Sat 18 November 2023
Stage time / 7:30pm
Doors / 7:00pm
Location
Southbank Centre / Royal Festival Hall,
Belvedere Road
SE1 8XX
Experience Kurdish Folk Music with one of the most prominent Kurdish singers of our time.

Aynur returns to London on Saturday, 18th November for her first ever headline show at the prestigious Southbank Centre, Royal Festival Hall, as part of the EFG London Jazz Festival.

Expect an evening of extraordinary musical narration and vocal prowess from Aynur as she brings the music heritage of her cultural roots to the Royal Festival Hall's stage.

Her unique voice infuses traditional Kurdish folk music with the contemporary sensibility of Western music, earning her the title as one of the best-selling Kurdish folk singers of her generation.

Aynur's success has led to her collaborating with a wide range of acclaimed artists including Yo-Yo Ma, Kayhan Kalhor, Javier Limón, Kinan Azmeh and the NDR Big Band.

Opening for Aynur is Iranian classical musician Adib Rostami and self-taught Kurdish musician Tara Jaff.
For the first time ever, Festival Friend passes are available to purchase for the EFG London Jazz Festival. This highly-limited ticket enables you to choose 10 shows, over the 10 days of the Festival, saving you over 40%. Find out more here.
"She is a reason to love live music for centuries."



Javier Limòn
"Aynur's voice is to hear the transformation of all the layers of human joy and suffering into one sound. It reaches so deep into our soul, tears into our hearts, and then we are for one moment, joined as one. It is unforgettable." 

Yo-Yo Ma
"Impressive musicianship dominated by Aynur's emotional, versatile vocals - switching from delicate to powerful and intense passages."

★★★★ Guardian