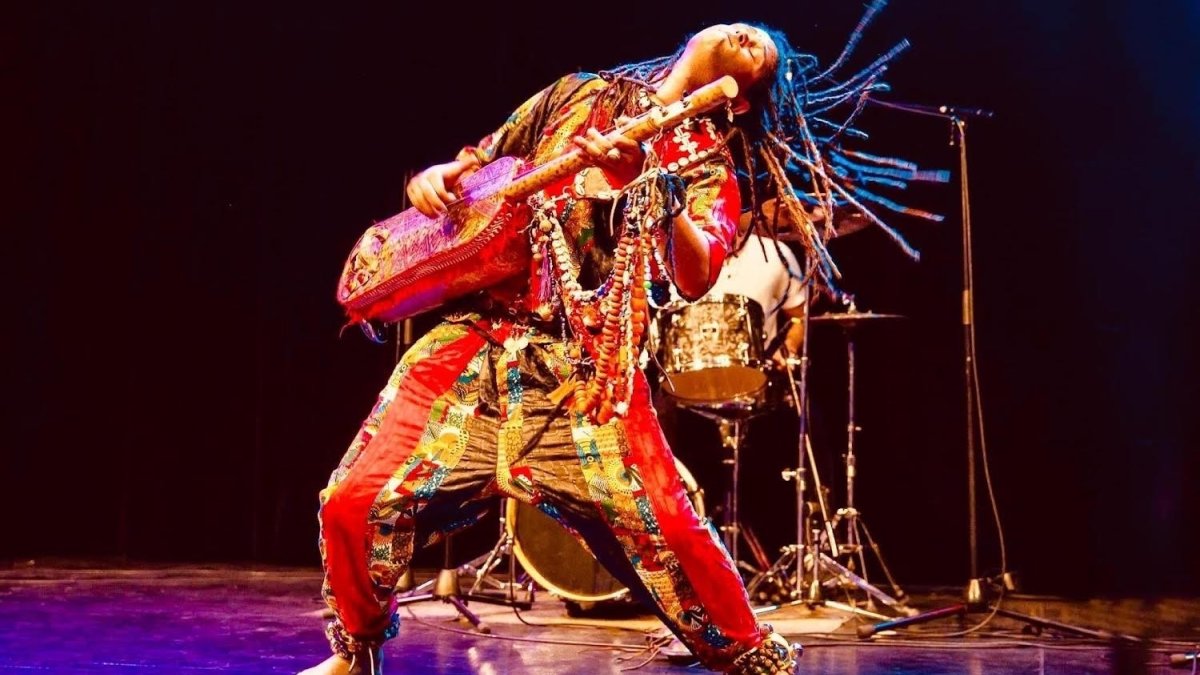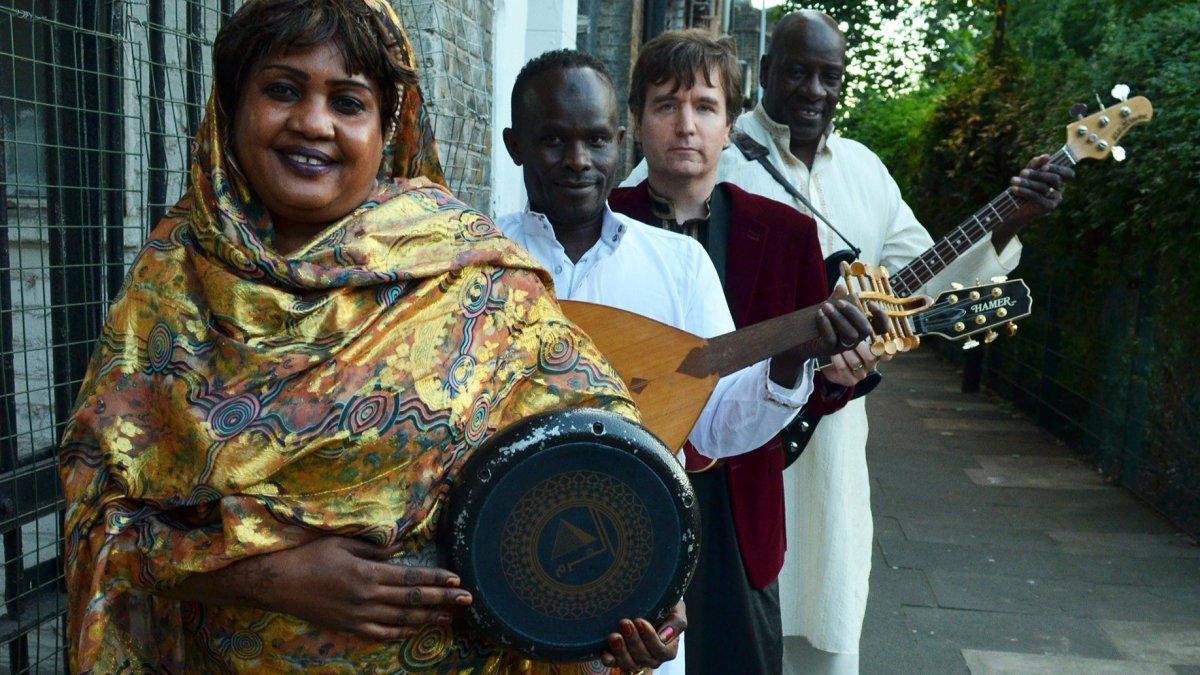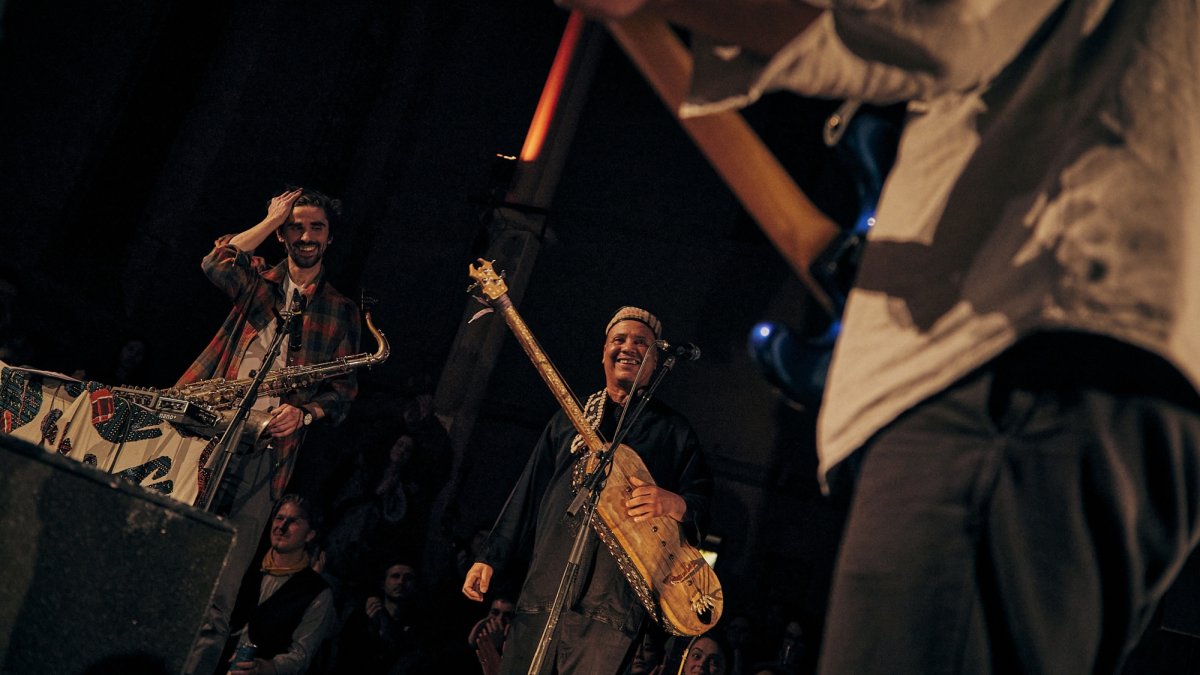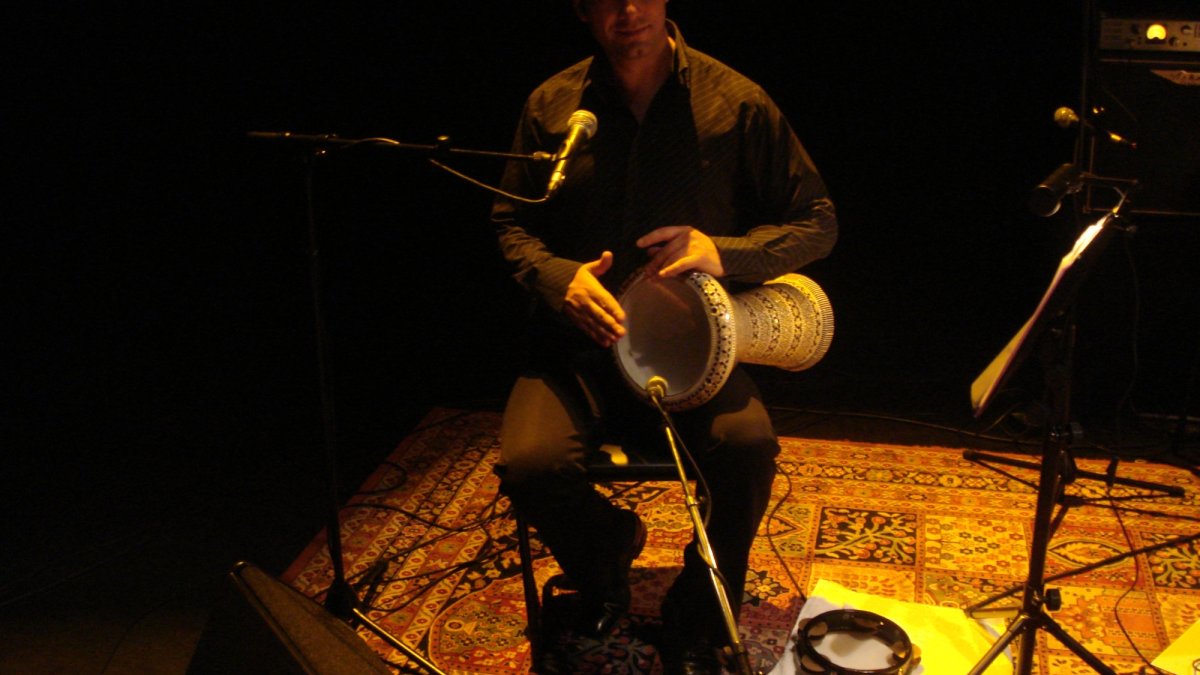 African ManiFest: Sounds of North Africa
Sat 11 November 2023
Stage time / 2:00pm
Family
Beyond Borders
Free
Location
Southbank Centre / The Clore Ballroom,
Belvedere Road
SE1 8XX
Celebrate the sounds and cultures of North Africa with live music, DJs and free workshops. Join us at the Southbank Centre, Clore Ballroom for a day of free gigs and DJ sets celebrating the sounds of North Africa and head up to the Level 5 Function Room for a free drumming workshop.

Gnawa Blues All Stars 14:00 - 15:00 - Clore Ballroom
Simo Lagnawi, the Ambassador of Gnawa Culture in UK, leads the Gnawa Blues All Stars, playing traditional Gnawa - sacred trance music from Morroco - fused with Blues, Jazz, Reggae and Afrobeat. Simo has performed at a host of festivals including Glastonbury, Womad festival, Secret Garden Party, Latitude and Boom Town.

Basma DJ Set 15:00 - 16:00 - Clore Ballroom

Basma is the host of Khartoum Arrivals on NTS Radio and the co-host of radio show and record label Hear, Sense and Feel. She plays music inspired by the long road, drawing from the wedding anthems and eclectic folk of Sudan, the Sahel, the Horn and beyond.

The Scorpios 16:00 - 17:00 - Clore Ballroom

The Scorpios are a band originally from Sudan that melds Arabic rhythms and guitar chops (and a kind of swooning cyclical ecstasy) with a raw Eastern funk feel, properly dismantling cultural barriers in pursuit of a unifying rhythmic bliss. Heavy bass, synths, horns and percussions drive through traditional Sudanese forms to create a sound that owes as much to Detroit as it does to Khartoum.

Basma DJ Set 17:00 - 18:00 - Clore Ballroom

Basma performs a second set at the Clore Ballroom.

Darbuka Drumming Workshop - Level 5 Function Room - 17:00 - 18:00

Take part with a darbuka drumming workshop, covering the basic techniques of the Middle Eastern and North African hand drum. The workshop covers basic techniques such as holding the darbuka and producing sounds like "dum" & "tak", as well as popular rhythms such as Baladi, Saiedi, Ayoub, laff and Haja. The workshop will be led by Louai Alhenawi, a composer, conductor and educator, specialising in the Ney (Arabic flute) and Arabic percussion (darbuka, daff and riqq). The session will take place in the L5 Function Room, first come first served.

Waaju and Majid Bekkas 18:00 - 19:00 - Clore Ballroom

Waaju x Majid Bekkas presents a unique performance of the Moroccan trance music Gnawa through the aesthetic lens of London's potent beat creators Waaju. Brainchild of Waaju bandleader Ben Brown, the collaboration features Ben's never-before-heard arrangements of Gnawa songs with one of the foremost figures in the genre today, Majid Bekkas, known for his seminal contribution to Morrocan music.