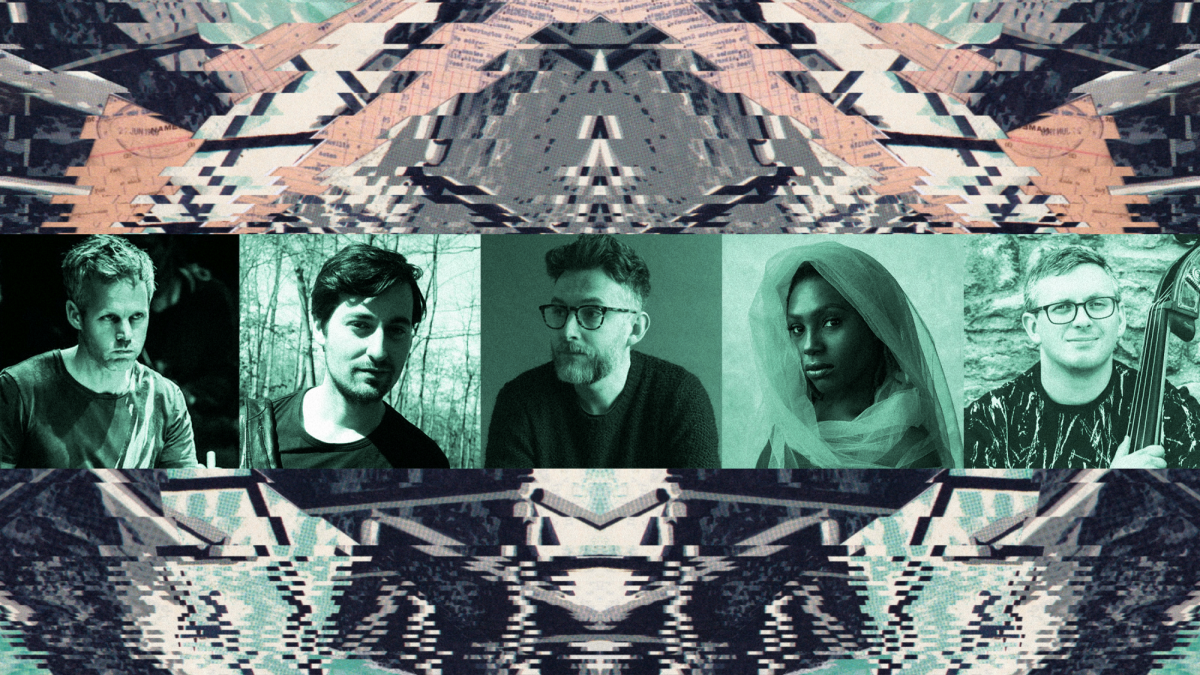 Adjunct Ensemble
Sun 12 November 2023
Stage time / 8:00pm
Location
Cafe OTO,
18 - 22 Ashwin street
E8 3DL
Adjunct Ensemble is the invention of Belfast composer and musician, Jamie Thompson.
Emerging from the 2020 lockdowns, Adjunct began life as a remote ensemble of geographically dispersed artists from the UK and Ireland, working on a series of fragments and experiments.
Musically, Adjunct quarry the cleft where graphic and traditional notation meet. It combines open form, spoken word, electronics, deep groove, experimental music production, and creative improvised music, into a brew that snarls and swings from the get-go.
The current live offer features Jamie on piano and synths, spoken word poet Felicia Olusanya (Felispeaks), Stephen Davis (Anthony Braxton, Alexander Hawkins Ensemble) on drums and percussion, bassist John Pope (John Pope Quintet, Archipelago), and Sam Comerford (Thunderblender) on saxophone. 
The debut album Sovereign Bodies / Ritual Taxonomy (Diatribe, 2023) was released to widespread critical praise. It is a hard-hitting, colossal work, that reveals itself more with every listen. Described as "A disorientating act of resistance" by The Guardian, it was named the Contemporary Album of the Month in May 2023.
Adjunct Ensemble make music like few else. It bubbles with ambition, spans genre, and introduces ideas with confidence and inimitable style.
Performers:
Jamie Thompson (keys, synths, compostion)
Felicia Olusanya (voice/spoken word)
Stephen Davis (percussion)
John Pope (bass)
Sam Comerford (sax)
[For fans of Matana Roberts, Moor Mother, Irreversible Entanglements]

"A radical expression of empathy, as stunning as its themes are crushing."

The Wire
"Confounding musical structures in invigorating ways, creating a new language in its wake."

Dig With It