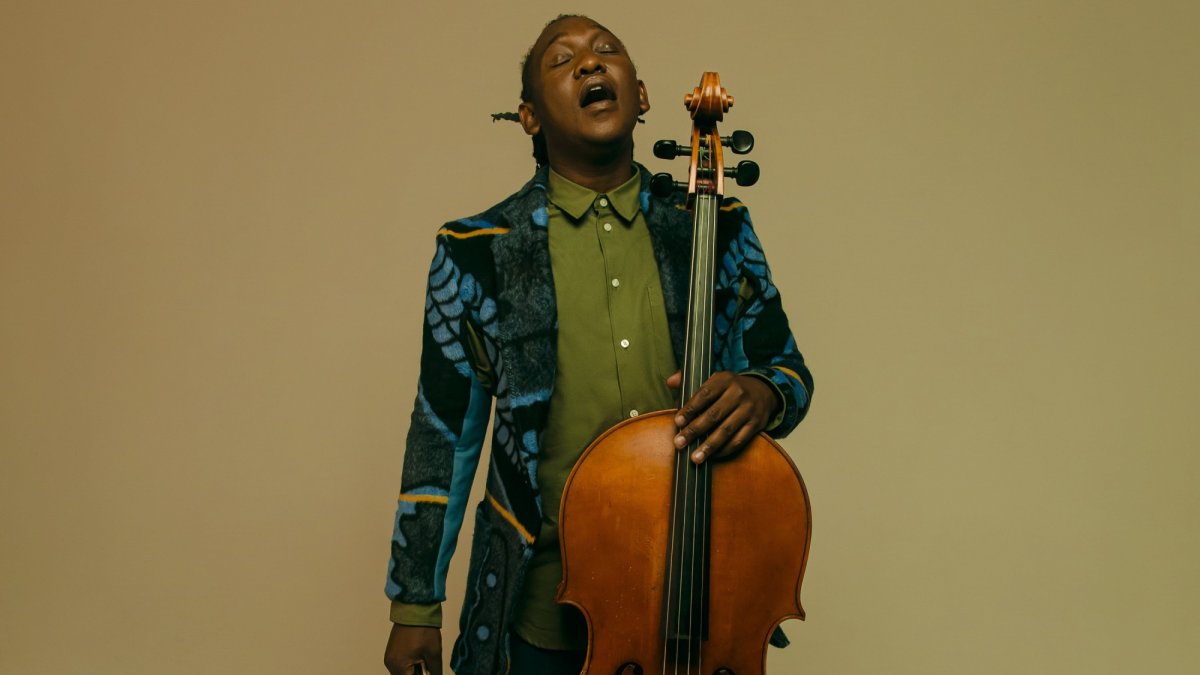 A World of Possibilities – Duncan Ward & Abel Selaocoe
Thu 16 November 2023
Stage time / 8:00pm
Location
Barbican,
Silk Street
EC2Y 8DS
South African and European traditions meet in the transformative music of Abel Selaocoe.
Cellist, singer, percussionist, master of ritual: Abel Selaocoe enthrals audiences with performances that sound like nobody else. As a musician and composer, he draws on a mixture of genres and styles, and from the musical idioms of both South Africa and Europe. His debut performance with the London Symphony Orchestra introduces his much-anticipated cello concerto, Four Spirits. We also hear an exuberant folk-music suite by Béla Bartók, himself a gleeful disruptor of musical dogmas, and a jazz-infused opener from British composer Gary Carpenter.
The good mood promises to be infectious in the LSO's first collaboration with Abel Selaocoe, with added electricity provided by conductor Duncan Ward and pre-concert foyer performances by Guildhall Jazz.

Concert
Gary Carpenter Dadaville
Bela Bartók Dance Suite
Samuel Barber Medea's Dance of Vengeance
Abel Selaocoe Four Spirits (Cello Concerto)

Duncan Ward conductor
Abel Selaocoe cello
London Symphony Orchestra

Plus Pre-Concert Performances from Guildhall School Jazz Musicians

'One of the most captivating performers the classical music world can lay a claim on.'

The Guardian on Abel Selaocoe