Let our Head of Creative Engagement, Milly Price, introduce you to the team behind our (and your) Virtual Jazz Club Band
With the UK and the rest of the world facing unprecedented circumstances due to the covid-19 crisis, people in all areas and from all walks of life have found themselves confined to their home with no access to their usual creative and cultural offerings.

The imposed lockdown came hand in hand with new dimensions of loneliness, isolation and access issues, which to many people were newly experienced, but which were sadly the norm for many others. We at Serious recognised that if we were to deliver a meaningful Creative Engagement programme for the EFG London Jazz Festival, we had to quickly adapt to the needs of a country in confinement.

If people could not go to experience culture, then culture must go to the people!

Each year, for the EFG London Jazz Festival, we curate a mass participation project as an opportunity for musicians of all circumstances, backgrounds, abilities and interests to play together as like-minded lovers of jazz and perform as part of the Festival programme. But 2020's mass participation project would have to be different.

How do we bring together people from all areas of the country, and even the world, to perform together as one unified ensemble?

How can we create a cultural offering which people can engage with in their own homes and yet create a piece of work where the end result has the same level of prestige and public presence?

It became clear very early on that we must harness the power of digital in a new way. Of course, people had been encouraged to adapt the way they express themselves creatively throughout lockdown, but how could we take those creative expressions and include them within our main stage programme? How would we present them in a way which could be enjoyed by people all over the world and celebrated not just for its accessibility, but for its artistic quality?

Orphy Robinson's Virtual Jazz Club Band came into being when our Creative Engagement team decided to treat people as the performers they intrinsically are, and their homes as the stages they have had to become. We commissioned Orphy Robinson to compose a new piece of music which would allow people to download various parts, listen to MP3s of the music, and film themselves performing as if they were on stage and performing live to an audience.

This kind of project undoubtedly would be new territory for the Festival and would be a project with its fair share of successes and learnings, requiring good humour and flexibility in order to make work. We were thrilled to have musical director and filmmaker Gabriel Finn join the creative team and take on the mammoth task of combining all of our performance videos into one seamless virtual jazz club band.

So far we have seen people respond enthusiastically to the project, stating that it was exciting to know that not only was the EFG London Jazz Festival going ahead for 2020, but that people were able to take part in some way or another like in previous years. People have submitted videos of performances on a wide array of instruments from across the UK, and will form the virtual jazz club band alongside special guest artists and Orphy Robinson himself.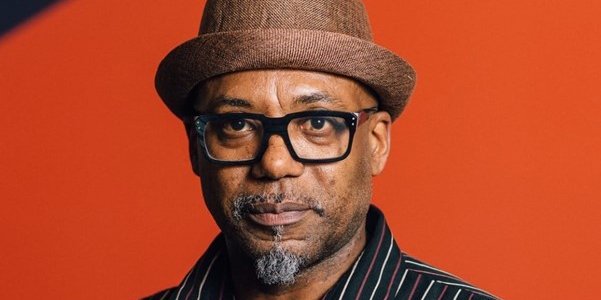 ORPHY ROBINSON is one of the major figures of the UK jazz scene. He has released numerous records, produced many others of note, and has performed alongside some of the greatest artists in the world, including Lester Bowie, Don Cherry, Wynton Marsalis, Hugh Masekela, and Robert Plant. During the mid to late 1980s, Orphy was a member of the renowned Jazz Warriors alongside icons British icons Courtney Pine, Cleveland Watkiss, Gary Crosby, Julian Joseph, Dennis Rollins and Rowland Sutherland.

Orphy is a multi-instrumentalist, playing vibraphone, keyboards, saxophone, trumpet, piano, marimba, steelpans, and drums, and as a composer has written music for television, film, and theatre. Orphy has been aligned with the EFG London Jazz Festival since it's conception almost 30 years ago. He is a founding member of Edge (The Shape of Things to Come), a group of artists, writers, and promoters curating events pitched as a fringe to the Festival.

In an interview with LANDR, Orphy describes his curation and composition process, which puts into perspective the thought process behind his 2020 virtual jazz commission Looking to the past to find our future

'It's about making in your mind a kind of grid that's in three sections. You have the undertone–or the underground and you build that with whatever sounds work within the story. Then you've got the text which could be using rhythms–creating tension, pushing and pulling. Then you look at frequencies–look at volumes, look at density, at lightness. I use all of those in creating a music vocabulary that works for that story.'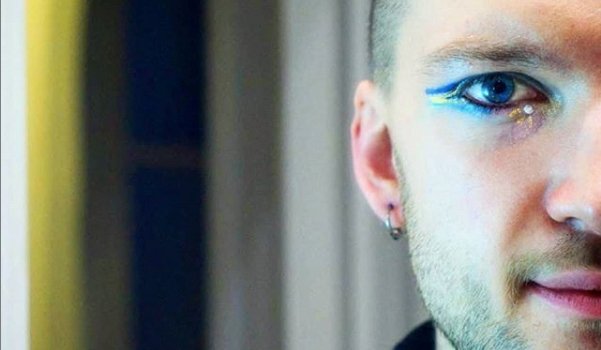 As an organisation, we pride ourselves with identifying and working with the very best emerging creatives and the next generation of the industry. GABRIEL FINN, as a musician, composer, lighting designer, filmmaker, director AND administrator, embodies the very essence of creativity and versatility. We are thrilled to be working with Gabriel on Orphy Robinson's Virtual Jazz Club Band, where they take on the mammoth task of transforming all video submissions from artists and participants into one unified digital ensemble. Their expertise as a classically-trained musician alongside their technological prowess make them a force to be reckoned with, not just in this project, but in the arts scene as a whole.

When they aren't creating bonkers virtual jazz band films for equally bonkers jazz promoters, Gabriel works freelance in lighting design for the likes of the West End and in administration for the annual International Musician's Seminar, not to mention maintaining their "Anti-Drag, Clubkid and Bon Vivant" persona Tara Masalata.