Yuri Goloubev 'Two Chevrons Apart' featuring Tim Garland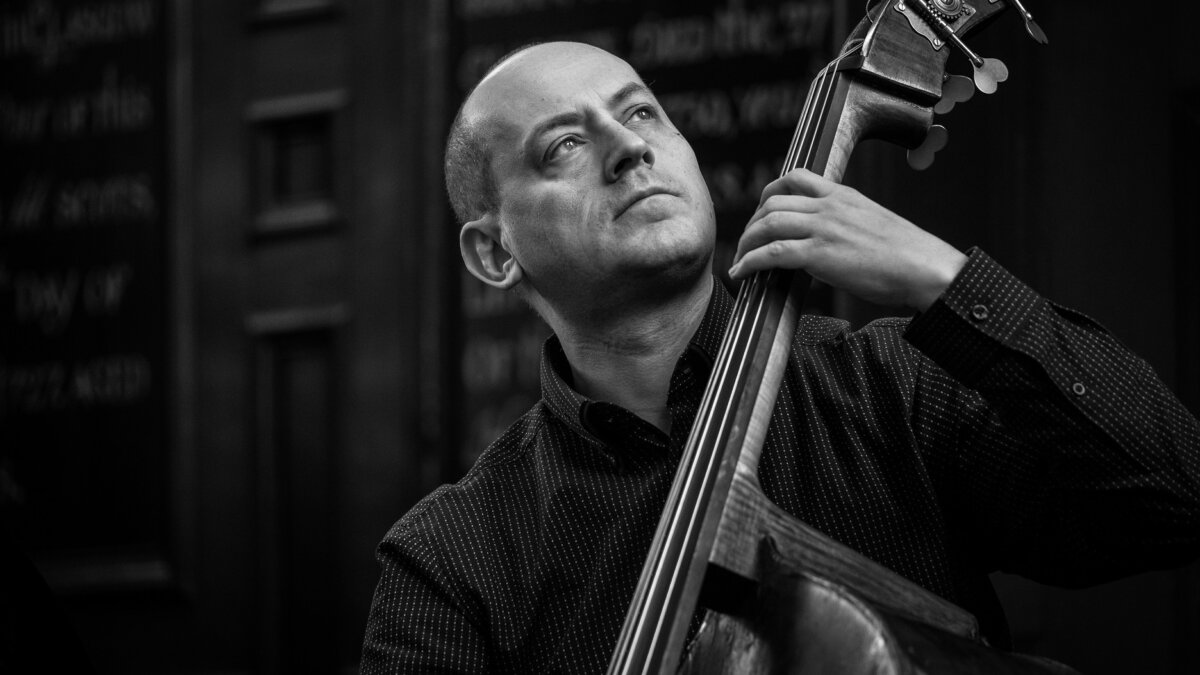 The internationally acclaimed bassist and composer releases his first album as leader with Basho Records, emphasising rich harmony, powerful melodic lines and a playful sense of humour.

Born in Moscow, bassist and composer Yuri Goloubev has made the transition between an acclaimed classical music career and successful jazz performance with unusual fluidity and authority. Goloubev has featured on over 100 recordings and is in high demand as a musician internationally.

The ensemble on 'Two Chevrons Apart' features acclaimed saxophonist Tim Garland and percussionist Asaf Sirkis, two musicians with whom Goloubev has frequently collaborated. Through the recording process, Goloubev also developed a more recent working relationship with pianist John Turville. Goloubev has described the band as a unit of musicians with whom he feels completely comfortable and that, together, they are able to play in a more 'exploratory' way. Goloubev's work draws both from his experience as an improvising jazz musician and from his classical background. The music foregrounds melodic content (for which Goloubev always had the sound of the soprano saxophone in mind) and also Goloubev's mischievous sense of humour, love of wordplay and fondness for comic imagery.
"In this music, I feel that jazz is alive, healthy and moving forward in the 21st Century" Bob James, Grammy winning pianist
Select Date and Time
Fri 13 November
Door time / 5:00pm
Location
LONDON PizzaExpress Jazz Club,
10 Dean Street
W1D 3RW
Book Tickets
Fri 13 November
Door time / 8:30pm
Location
LONDON PizzaExpress Jazz Club,
10 Dean Street
W1D 3RW
Book Tickets
You might also like