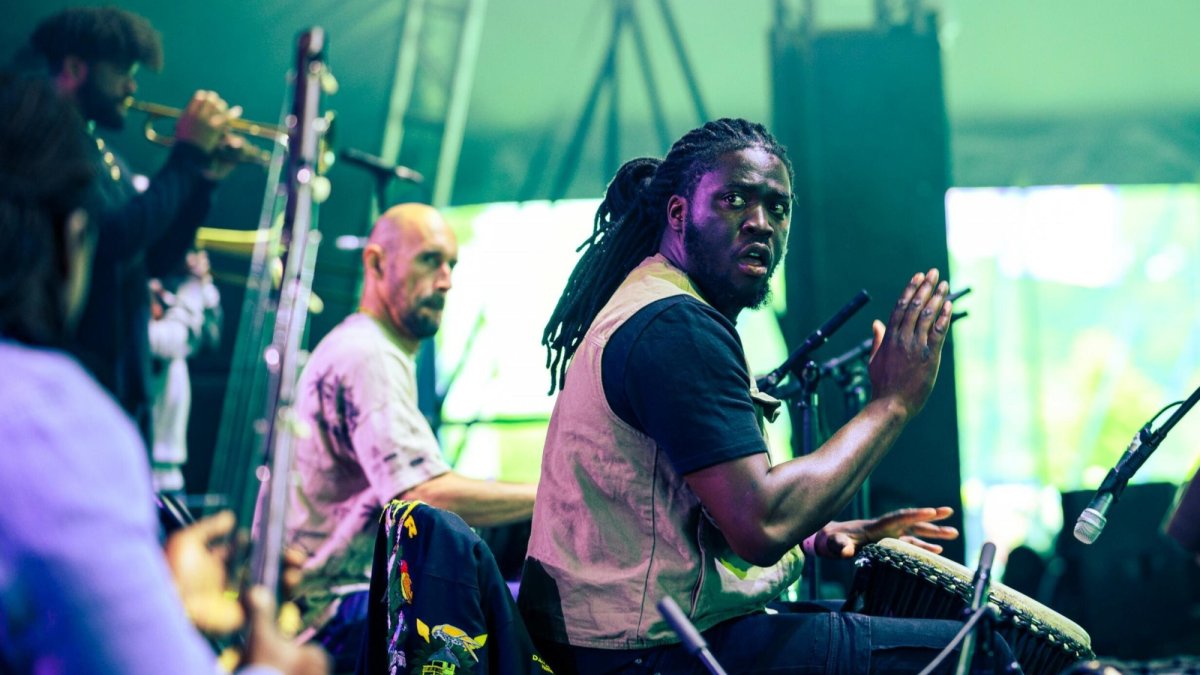 Yahael Camara Onono Masterclass
Wed 16 November 2022
Stage time / 2:00pm
Book Tickets
Location
LONDON Milton Court,
1 Milton Street
EC2Y 9BH
Tickets
FREE pre-booking required
This year's Milton Court Artist-in-Residence, Yahael Camara Onono, joins the EFG London Jazz Festival to bring you his music masterclass with a special, cultural twist.

With arrangements at its core but with a contemporary outlook, this masterclass invites Guildhall students who play horns/drums/percussion to learn how to build a piece with Mande music, and is open to the public to observe. In the same way folkloric music is transmitted, the arrangements will be transmitted orally and will encourage participants to use their skills and hone their ear. Djembe arrangements and Mande rhythmic language will be at the heart of this masterclass, so bring your A game – this culture doesn't have its reputation for no reason!

Yahael Camara Onono is the bandleader, lead djembe player, composer, and arranger of Balimaya Project – whose 2021 debut-album Wolo So, was referred to as 'one of the most 'significant releases of 2021'.