Vortex Presents: Rough Takes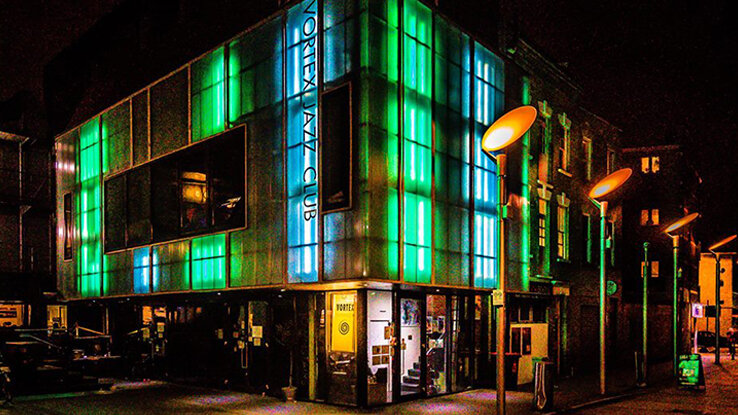 Vortex Jazz Club invites an artist to select a collaborator they've never worked with before or haven't worked with for a long time to present a special, one-off performance.
Rough Takes is a new artist-curator series run by the Vortex Jazz Club, reflecting on its long history of nurturing experimentation and collaboration in the improvised music community. 
Each artist is asked to select a collaborator - either someone they've always wanted to work with or someone they've worked with long ago and wish to revisit. They are given the use of the venue for the day to work, talk and connect, culminating in an intimate one-off performance. Given full artistic freedom, the performance could take many forms - 2 sets of music or 1, a Q+A or conversation, the premiere of newly composed works or a completely improvised set. Come and celebrate the joy of improvised music and watch something new created before your eyes.
Select Date and Time
Mon 16 November
Stream time / 8:00pm
Location
LONDON Vortex Jazz Club,
11 Gillett Square
N16 8AZ
Tickets
Donations (suggested) £5.00
Book Tickets
Wed 18 November
Stream time / 8:00pm
Location
LONDON Vortex Jazz Club,
11 Gillett Square
N16 8AZ
Tickets
Donations (suggested) £5.00
Book Tickets
You might also like