Improvisation and Jazz: a movement workshop for dancers | Clod Ensemble & Nu Civilisation Orchestra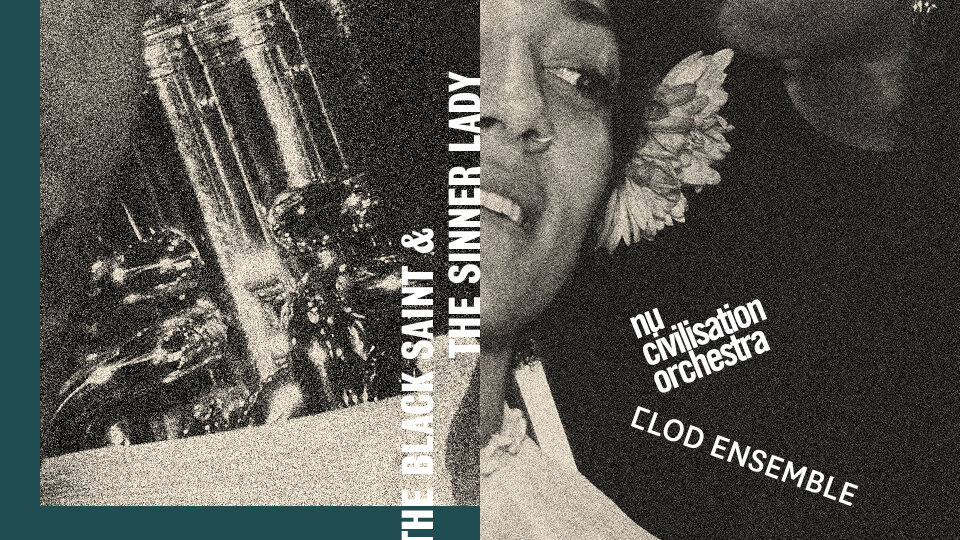 Wed 18 November
Stream time / 7:00pm
Book Tickets
Location
ONLINE (from Shoreditch Town Hall)
You are invited to join Clod Ensemble & Nu Civilisation Orchestra for a new perspective on Mingus' big band masterpiece. Listen to this wildly sensual, rhythmically explosive classic album and watch world-class dancers move to the music - with commentary from MOBO-nominated Peter Edwards.

Broadcast live from Shoreditch Town Hall, with audience members participating online

Trailblazing cross-disciplinary performance company, Clod Ensemble and acclaimed Nu Civilisation Orchestra join forces to present a programme of events inspired by Charles Mingus' 1963 masterpiece, The Black Saint and The Sinner Lady.

With activities including workshops and a Listening Party, this is a chance to reconnect with and celebrate one of the greatest jazz albums of all time. The project builds on the NCO's acclaimed, sold out performance of The Black Saint and The Sinner Lady at the Purcell Room, Southbank Centre during the EFG London Jazz Festival in 2013. https://www.clodensemble.com/performance/black-saint-sinner-lady/

The project will include a series of online music and dance workshops with residents of Shoreditch and Hoxton, connecting members of the public with world-class musicians & dancers.

CLOD ENSEMBLE create provocative, finely crafted performance and participation projects driven by movement and music. They work at the intersection of different forms and disciplines, collaborating with dancers, actors, musicians, medics, architects and researchers.
clodensemble.com

Nu Civilisation Orchestra (NCO) is the brainchild of award-winning bassist and bandleader, Gary Crosby OBE. Pianist and composer, Peter Edwards has directed the NCO since its inception. The orchestra has a reputation for excellence and diversity in its members, its repertoire and its artistic collaborations, creating ambitious projects focusing on artists from very different music backgrounds.
nucivilisation.com

The Black Saint and The Sinner Lady is supported by Stanley Thomas Johnson Foundation, and by Hackney Council's Shoreditch and Hoxton Arts Fund, created from a levy on developers to support arts and culture programmes that bring different communities together.