#jazznewbloodALIVE2020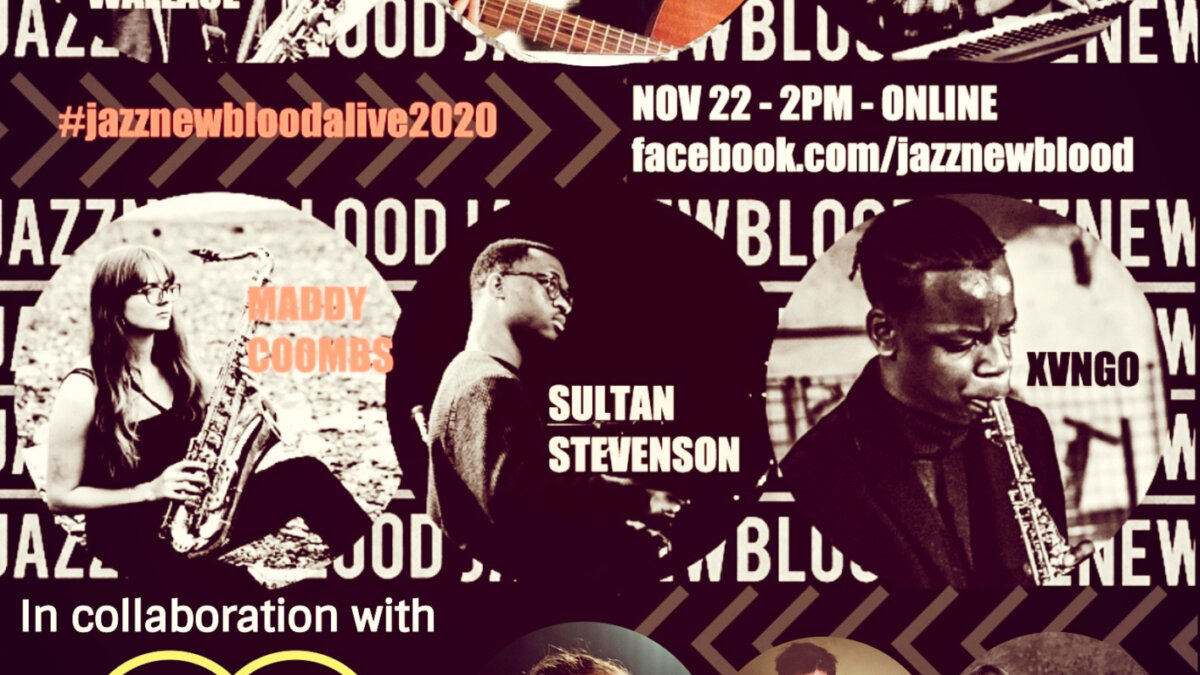 #jazznewbloodALIVE2020 is going ahead ONLINE on NOV 22 from 2pm @jazznewblood Facebook and Youtube!!!
In line with the EFG London Jazz Festival program, our ONLINE edition will not only include the amazing line-up of young talent already announced but also 6 new artists under 24 from Portugal, Germany, Italy and Israel in collaboration with Composers and Improvisers Community Project


TUNE IN ON NOV.22 and SUPPORT this International community of young artists.


LINE-UP:
MORGAN WALLACE + MANNY
SCOTTIE THOMPSON
MADDY COOMBS
SULTAN STEVENSON +XVNGO
In collaboration with the Composers and Improvisers community project
https://www.cicommunityproject...
DIOGO ALEXANDRE(PT)
FRANCESCA REMIGI(IT)
MAX DILLER (DE)
TAL ARDITI(IL)
SAMUEL GAPP(DE)
ZÉ ALMEIDA(PT)