Matt Calvert - Typewritten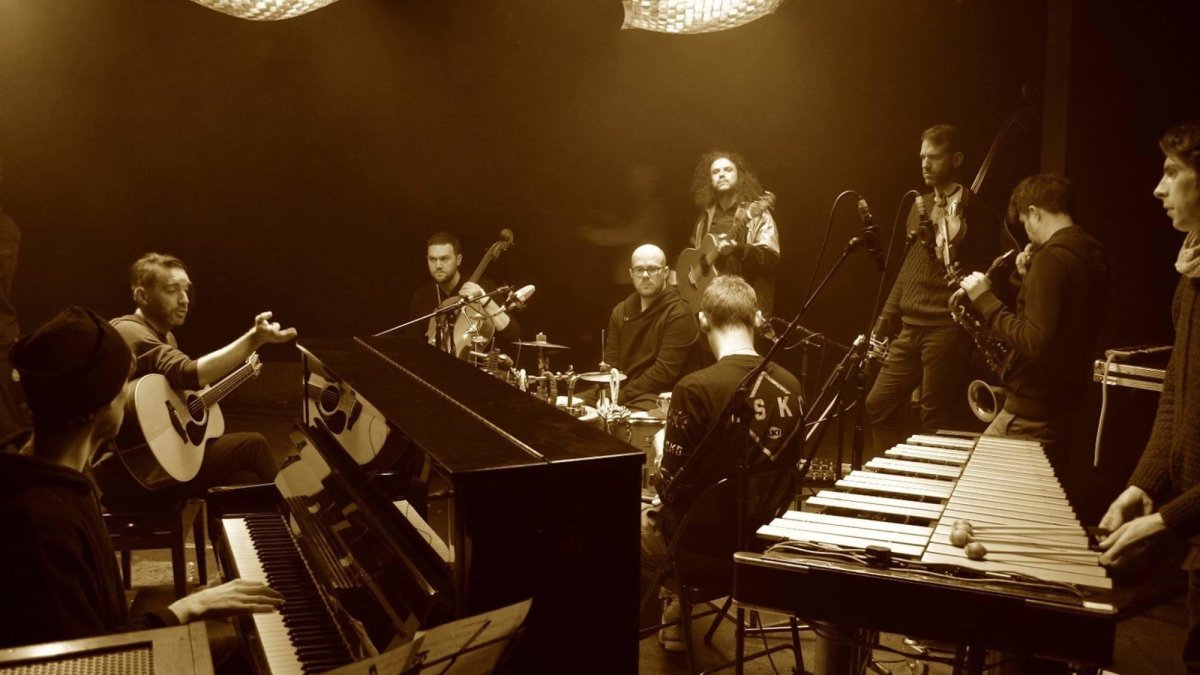 Wed 18 November
Stage time / 8:00pm
Book Tickets
Location
LONDON Kings Place (Hall One),
90 York Way
N1 9AG
Tickets
Live £14.50 + booking fee
Breaking from the high octane, distorted sounds of his bands Three Trapped Tigers, Strobes and Goldie's live band, composer Matt Calvert showcases his entirely acoustic album Typewritten with a 9-piece ensemble of guitars, strings, drums, tuned percussion and keyboards, extending his previous work without using a single square wave, effects pedal, laptop, amplifier or programming.
Please note that this is a mixed seating / standing event – seating is limited. Please call the Box Office on 020 7520 1490 or email info@kingsplace.co.uk to discuss your access requirements.
You might also like