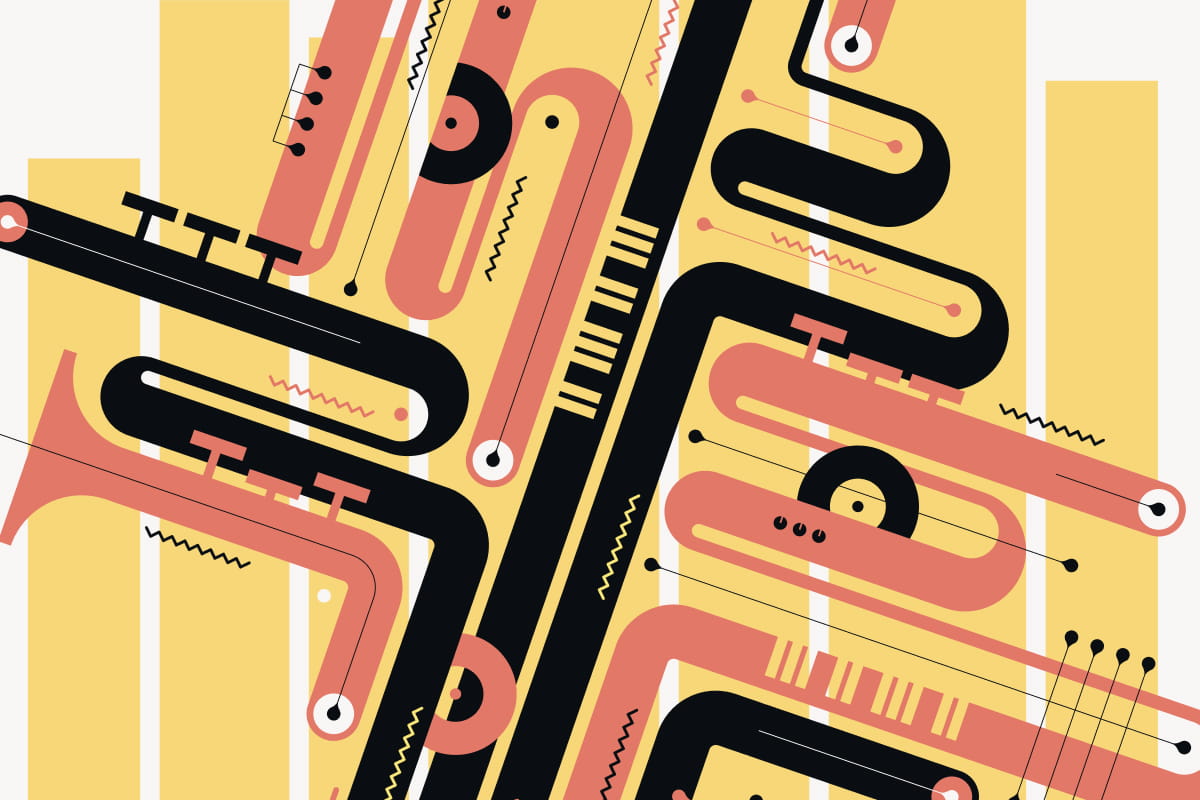 Lara Eidi: Home
Sun 14 November 2021
Stage time / 8:30pm
Doors / 7:00pm
Location
LONDON Toulouse Lautrec Jazz Club,
140 Newington Butts, Kennington, London
SE11 4RN
This evening's concert is aptly named "Home" as it reflects the tapestry of stories and events experienced over the past five years of living in London; the chaos, the beauty, the constant change, the coming and going, and finally the acceptance of it all.
Led by Lara with Dave Manington on bass, Naadia Sheriff on piano and guest Sophie Holoway on drums, this exciting set of atmospheric original music will offer the audience a chance to listen to the premiere of all the music written during lockdown , culminating in her album 'Home', admist celebrated songwriters such as Becca Stevens, Jacob Collier and more. 
Originally Lebanese-Canadian, Athens born Lara Eidi is a versatile jazz- folk -cross over vocalist who blends jazz improvisational vocals with the sensitivity of a songwriter, met with the skilled nuances of a Streisand influenced vocal approach. She discovered a love for music at an early age, attaining a keen interest in piano and singing and performed with the Greek National Opera Productions as a young chorister from the age of 11. Her affinity for learning how to sing, play and create led her to delve in artistic paths that honed all her training as a musician as well as a writer. 
After completing a Degree in English Literature at the University of St Andrews, Lara pursued the path of music. She quickly made a name for herself as a jazz singer and collaborative songwriter in her hometowns of Athens and Beirut. She released to EP's to rave Reviews, and took her band on tour around Greece, Scotland, and Lebanon. She was praised for having a voice that "was reminiscent of "Streisand's clear vocal empathy yet Joni Mitchell in person, something entirely of her own accord" (Broadway Baby, Edinburgh). 
She then moved to London where she completed a Masters in Jazz Voice Studies with distinction at the prestigious Guildhall School of Music and Drama in London where she now resides. She began to appear as an invited guest with celebrated UK Jazz vocalists and often engaged in music collaborations with creative cross- genre endeavours. She has performed in a multitude of venues, amongst them St Martins in the Field, the Barbican, Milton Court, Pizza Express Dean Street, Sofar Sounds.