HJC and Jazz FM Present Classic Album Playback Series with Leo Richardson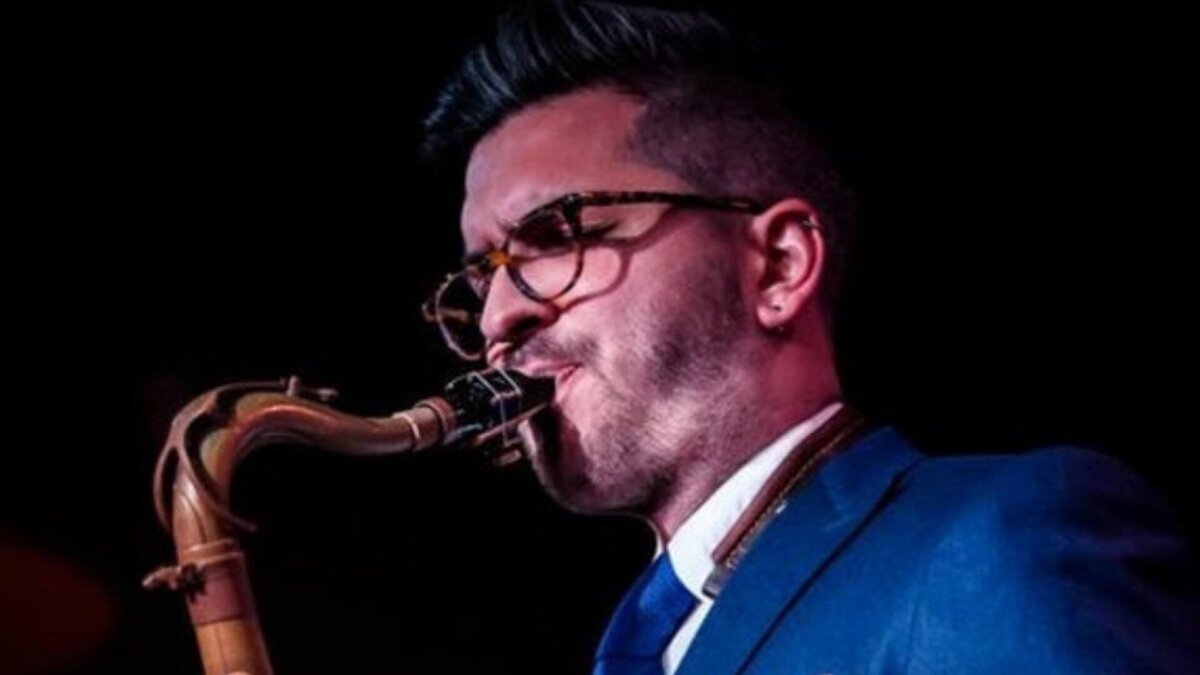 Wed 18 November
Stage time / 7:00pm
Book Tickets
Location
LONDON Hampstead Jazz Club,
The Duke of Hamilton
23-25 New End
Hampstead
NW3 1JD‬
Leo is widely recognised to be one of London's leading Jazz Tenor Saxophonists.
Jazz FM Classic Album Playback series in partnership with the Hampstead Jazz Club
Jazz FM is celebrating 30 years of broadcasting through the music and artists that have made us famous. For three weeks in Feb 2021 , Jazz FM will broadcast a programme called "The Classic Albums". Hosted by journalist Jonathan Wingate, each week concentrating on a jazz album.
Classic Album: Charlie Parker – 'Quintet of the Year' (1950)
This year is the centenary of Charlie Parker's birth, perhaps Parker's last great moment was his 1953 appearance at Toronto's Massey Hall, because this show reunited him with some of the biggest stars of the new jazz he had done so much to bring about. Among those present were his old trumpet partner John Birks "Dizzy" Gillespie (a crucial theorist in bop's harmonic concepts as well as a formidable improviser), bassist Charles Mingus, pianist Bud Powell and drummer Max Roach. All of whom played a massive part in the be bop revolution!
Leo Richardson:
Leo is best known for his honest, straight-head, contemporary hard-bop style and regularly hosts the Late Late Show at Ronnie Scott's Jazz Club with his own quartet.
His most significant influences include John Coltrane, Joe Henderson, Dexter Gordon, Horace Silver and Art Blakey.
The recent release of Leo's debut album 'The Chase', continues to make waves, alongside his notable performance and recording credits for artists which include: Jamie Callum, Gregory Porter, The BBC Proms, Il Divo and The Ronnie Scott's Jazz Orchestra.
"I can't remember hearing a more impressive debut.
The style is hard bop, but music as good as this is beyond category."
Dave Gelly, The Observer 5*
"When I heard this album my immediate thought was that all bets are off regarding the CD of the Year."
Lance Liddle, Bebop Spoken Here
The show will be recorded in front of a Live Audience (subject to the COVID-19 restrictions at the time) at Hampstead Jazz Club, Jonathan and a panel playing tracks from the album and talking about them giving opinions on why the album, as a collection of tracks, worked to create the classic work we know of today.
The panel will be made up of fellow journalists, Jazz FM presenters and musicians – those in the know who can add a layer of knowledge and understanding that fed the inquisitive minds of our audience. Following the playback, the featured musicians will re-create a number of tracks from the classic album and performed a mini-set.
Line Up:
Host: Jonathan Wingate, Broadcaster/HJC Host
Producer: Mike Vitti
Saxophone: Leo Richardson
Band: To Be Announced
You might also like