HJC and Jazz FM Present Classic Album Playback Series with Ian Shaw & Jamie Safir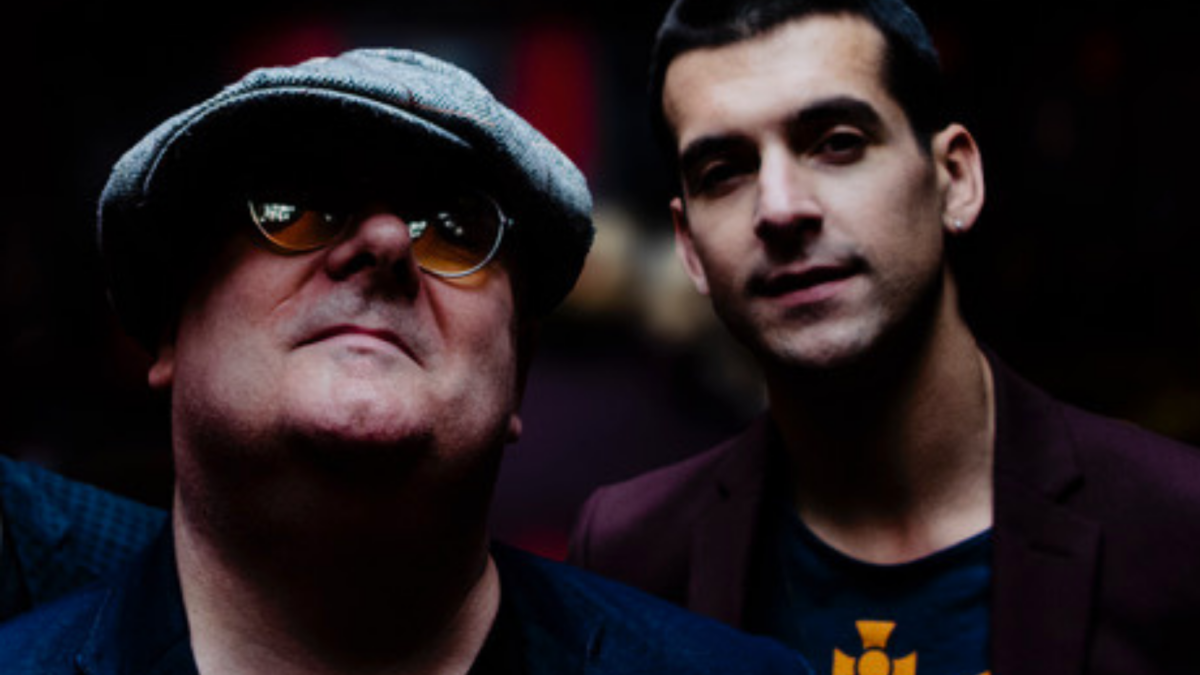 Sun 22 November
Stage time / 7:00pm
Book Tickets
Location
LONDON Hampstead Jazz Club,
The Duke of Hamilton
23-25 New End
Hampstead
NW3 1JD‬
Safir and Shaw appear tonight as a duo taking you through charming and honest interpretations of great songs of the jazz age.
Jazz FM Classic Album Playback series in partnership with the Hampstead Jazz Club
Jazz FM is celebrating 30 years of broadcasting through the music and artists that have made us famous. For three weeks in Feb 2021 , Jazz FM will broadcast a programme called "The Classic Albums". Hosted by journalist Jonathan Wingate, each week concentrating on a jazz album.
Classic Album: Nina Simone – 'Baltimore' (1978)
Baltimore is the fourteenth studio album by American singer Nina Simone, released in January 1978.
IAN SHAW AND JAMIE SAFIR:
Safir and Shaw appear tonight as a duo taking you through charming and honest interpretations of great songs of the jazz age.
IAN SHAW
Multi-award winner as best jazz vocalist - BBC Jazz Awards 2007 and 2004 and Parliamentary Jazz Awards 2018, alongside nominations from the Jazz FM Awards 2013 and Downbeat Magazine 2017, Ian Shaw has amassed a number of highly acclaimed internationally released albums and is a popular performer both in the UK and the US. He has been cited, along with Mark Murphy and Kurt Elling, as one of the world's finest male jazz vocalists. "One of the UK's most honest and musical jazz vocalists." - The Guardian
"One of the finest singers in contemporary music." - All About Jazz (US)
JAMIE SAFIR
Pianist Jamie Safir has worked with some of the finest jazz vocalists around including Claire Martin, Ian Shaw, Liane Carroll, Natalie Williams to name a few. Jamie is much in demand as a keyboard player and accompanist and also works regularly with Pop-Star Will Young as well as touring Europe and the UK with highly-acclaimed Judi Jackson as her MD.
He was a keyboardist in the hit 2017 musical Bat Out Of Hell and is currently Musical Director for Patti Boulaye and working on 'The Sweetest Sounds of Rogers and Hart' featuring Claire Moore & Robert Meadmore.
'Safir plays with wonderful judgment, delicacy and alertness' - London Jazz News
The show will be recorded in front of a Live Audience (subject to the COVID-19 restrictions at the time) at Hampstead Jazz Club, Jonathan and a panel playing tracks from the album and talking about them giving opinions on why the album, as a collection of tracks, worked to create the classic work we know of today.
The panel will be made up of fellow journalists, Jazz FM presenters and musicians – those in the know who can add a layer of knowledge and understanding that fed the inquisitive minds of our audience. Following the playback, the featured musicians will re-create a number of tracks from the classic album and performed a mini-set.
Line Up:
Host: Jonathan Wingate, Broadcaster/HJC Host
Producer: Mike Vitti
Vocals: Ian Shaw
Piano: Jamie Safir
You might also like