Deschanel Gordon Trio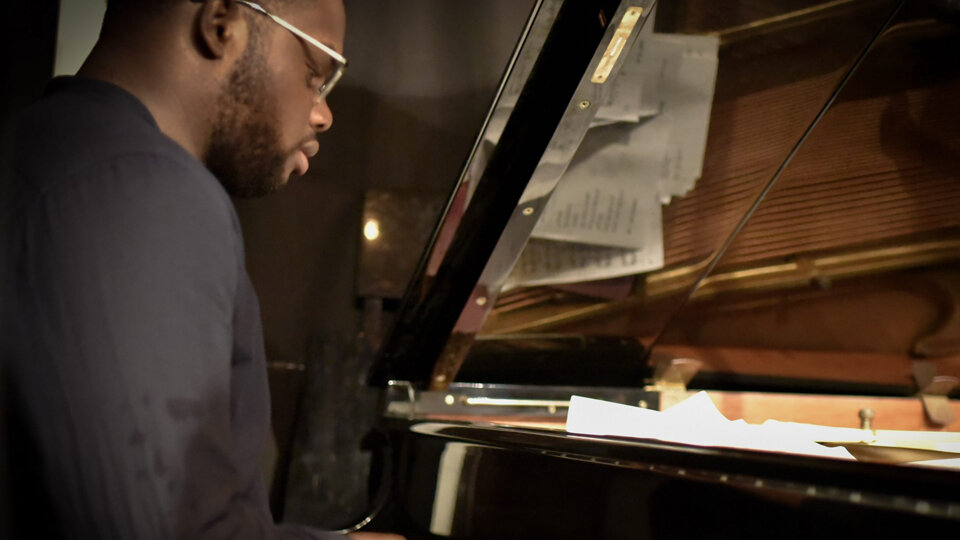 Mon 16 Nov 2020 & Thu 26 Nov 2020
Highly talented pianist Deschanel Gordon who is currently in the semi-finals of the BBC Young Jazz Musician of the Year, will appear with his own trio performing mostly originals and his own take on some jazz standards
Although he has only just graduated from Trinity Laban, pianist Deschanel Gordon is already making waves on the UK jazz scene. One of the brightest prospects of his generation he already includes work with the likes of upcoming trumpeter Mark Kavuma, Cassie Kinoshi's SEED Ensemble and US-born singer Judi Jackson and includes performances at the likes of Ronnie Scott's, Jazz Café and the Vortex as well as Love Supreme and the Winter Jazzfest in New York on an ever expanding cv. And it's little surprise that this highly talented musician is currently in the semi-finals of the BBC Young Jazz Musician of the Year. 
This evening Deschanel, who lists the likes of Oscar Peterson, McCoy Tyner, Chick Corea and Mulgrew Miller as some of his major influences, will be appearing with his own trio performing what he describes as "Mostly originals coming from a heavily straight ahead swing context, but attempting to meld them with the contemporary London scene as well as sounds from the music of my Jamaican heritage, plus my own take on some selected Jazz standards". Sounds well worth catching. 
Also appearing with Deschanel tonight will be Will Sach-bass and Will Cleasby-drums. 
Gordon…delivers a flowingly expansive piano solo…exhibiting a…relaxed fluency" The Jazzmann; "the piano man to watch…Deschanel Gordon" London Jazz News; "Deschanel Gordon…a…player of immense stature with a seemingly unending stream of ideas…simply jaw dropping.

Sussex Jazz Magazine

Select Date and Time
Mon 16 November
Stream time / 8:00pm
Location
ONLINE (from 606 Club)
Thu 26 November
Stream time / 8:00pm
Location
ONLINE (from 606 Club)
Book Tickets
You might also like