Chris Dowding (solo)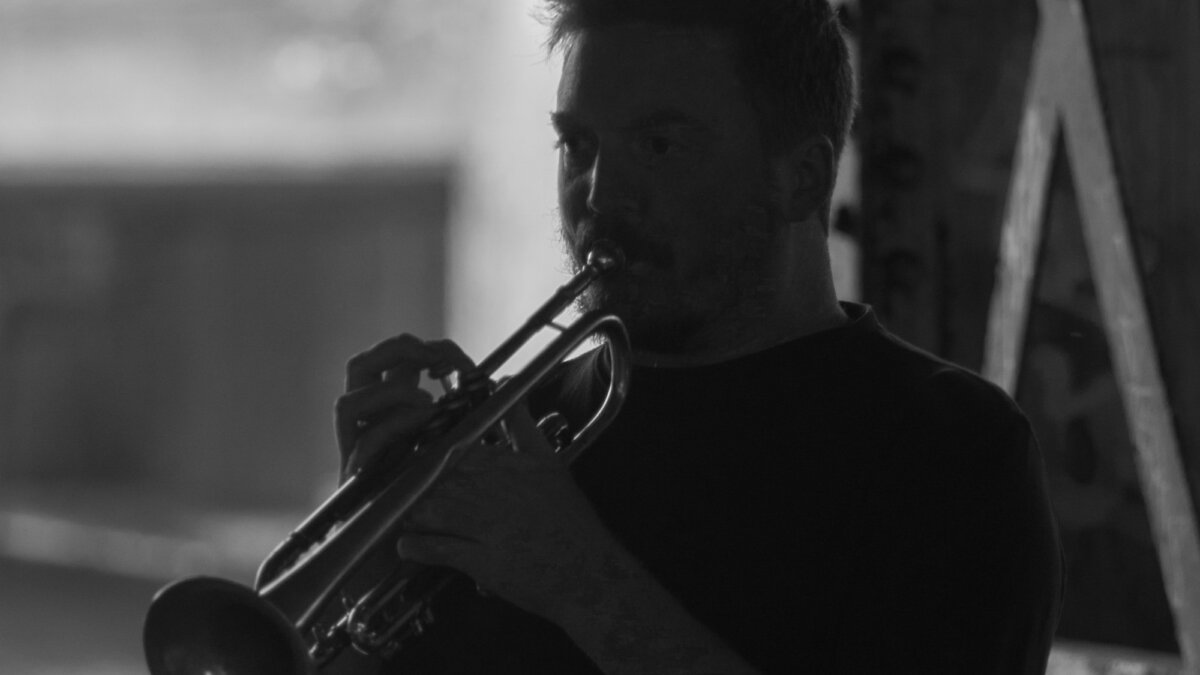 Stream the show here: https://www.facebook.com/groups/IndoorFireworks
ClerkenwellARTSlab returns to the Festival with a digital event, including a new film version of Chris Dowding's solo project, In My Experience, and the French cafe jazz / bossanova / kitsch band Pelican Assembly

Chris Dowding is a trumpeter and workshop leader based in Norwich. He has performed around the UK with Natural Causes, Rude 2.0 and leads the Moonrise Trio. His solo project, In My Experience, is derived from short poems, which has evolved into a soundworld of shifting melodies, hypnotic patterns and abstract beats.

This event will feature a new film made for the solo piece 'you can hear me'. The piece was commissioned by Durham Brass Festival, as a piece for solo brass instrument with looping app on mobile phone. Chris has performed this solo setup at The Garage (Norwich), hymns for robots (Lancaster) and elsewhere around the UK.

Pelican Assembly were born in Peckham, London, UK (2018). The music embodies sounds of french cafe, jazz, swing, funk, latin percussion and kitsch vibes. All songs are our own original material. An unusual but delicately crafted assembly of pelican musicians. They call it Metro Kitch Jazz.


They are:

Matteo Ciminari: Guitar and Theremin
Neil Marsh: Drums
Sarah Woolfenden: Trumpet
James Boston: Bass
Gabriella Romano: Lead vocals


The night will also feature a remote collaboration by poet John Hegley with the trumpet duo some things, and will hosted by Diego Brown and the Good Fairy, who will provide a couple of songs in between sets...