Ant Law & Ivo Neame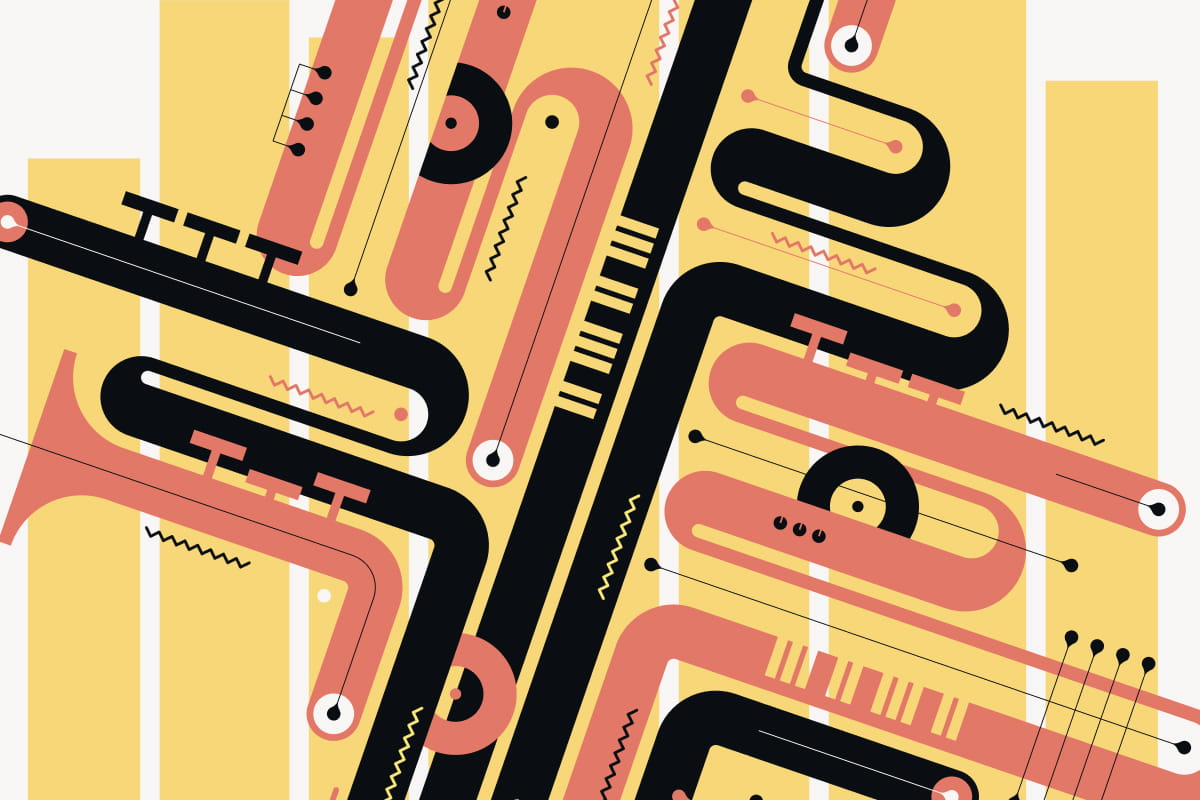 Tue 17 November
Stream time / 7:30pm
WATCH HERE
Tickets
Recommended contribution £5.00
Join Ant & Ivo for this unique duo performance from Ivo's living room, live-streamed right to yours… or anywhere else you like! They'll perform their own compositions and tunes by Monk, Mingus & Coltrane, followed by Q&A.

Donate to the artists here: https://www.paypal.me/ivoneame 
Described as "an innovator" by the Guardian, Ant lives in London and leads his own group in which Ivo plays piano. In 2013 Ant released 'Entanglement' followed by 'Zero Sum World' (2015) and 'Life I Know' (2018). This release was very warmly received by the press, receiving 5 star reviews, making numerous "best of 2018" lists, receiving airplay in the UK, Europe, Australia, and hundreds of thousands of streams. It is being described as "career-defining". The next chapter has just begun with 'The Sleeper Wakes' for Edition Records which was released on July 24th.
Ant plays in Tim Garland's band with Jason Rebello & Asaf Sirkis, featuring on albums 'Songs To The North Sky', 'Return To The Fire' & 'ONE' which was shortlisted for a Grammy and won the Jazzwise Best Album award. Ant is the "L" in Trio HLK who record/tour with Dame Evelyn Glennie.
"What a game changer Law can be" - The Guardian
Ivo is an award-winning multi-instrumentalist, composer and arranger. In addition to leading his own bands, he is a vital cog in several of European jazz's most forward-looking groups including Phronesis and the Marius Neset Quintet. He has performed and recorded with highly esteemed musicians at home and abroad such as David Binney, Kenny Wheeler and Hermeto Pascoal. He has played on more than 50 albums as a sideman and a leader.
His fifth album under his own name "Moksha", released on Edition Records in 2018, has received rave reviews and earlier this year he released the album "Multiverse" as a duo with yet another SoundCellar favourite, percussionist and vibes player Jim Hart, again on Edition Records.
(Multiverse is) "…very cool, daring and technically dazzling. I've played it many times already, and every time I hear something ne! and beautiful" - London Jazz News
This very rare duo performance brings Ivo and Ant together with no rhythm section!

Donate to the artists here: https://www.paypal.me/ivoneame